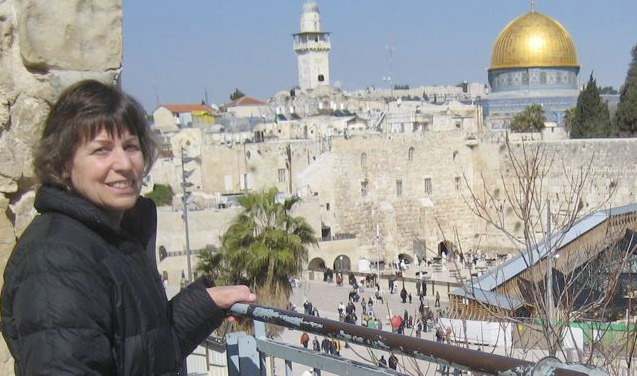 Giving thanks for, and celebrating, the life of Kathy Stumacher.
Shalom Family, Friends, and Loved Ones, Near and Far!

We are so honored that you are with us.

We are gathered to give thanks for, and to celebrate, the life of Kathy Stumacher.

Kathy was a beautiful force in the world. She elevated our humanity. Her Bright Light radiated  love, graciousness, positivity, and encouragement. She inspired us to feel better about ourselves. Her spirit will always endure in our hearts.

We love Kathy so much, and we take comfort that she can now fly free, unencumbered by the disease of Alzheimer's. 

Kathy was drawn to the Book of Isaiah. Here is one of her favorite passages.

(From Isaiah 57:14- 58:14)

"Prepare, Prepare the road!
Yes, clear a thoroughfare,
Remove the stumbling block
From the people's way!
Cry from the throat, do not relent,
Raise up your voices.
Banish oppression from your midst,
Remove the menacing hand and tainted speech.
Give yourself to the hungry,
Fulfill the needs of the poor.
Then shall your Light burst forth like the dawn,
Your waters of healing flourish again.
Then shall your light shine in darkness,
and your darkness shall be like the noon."
*********
Let me conclude by thanking Kathy's parents, Wilma and Marvel Wilkins, for Kathy.

Thanks again to all of you for the Blessing of being with us today and in the future.

May Kathy's Memory always be a Blessing.

Amen, Amani, Peace, Salaam, Shalom.