"Never doubt the power of a small group of dedicated, committed citizens to change the world; indeed it is the only thing that ever has."                              Margaret Mead              
WHEN
Friday, June 29, 2017, 5 PM – Sunday, July 1, 2018 4 PM
WHERE
St. James Episcopal Church, 44 West St., Keene, NH 03431
COST
$300 per participant.
ADMISSION AND DEPOSIT
A deposit of $150 will secure your space. Remaining costs to be paid prior to the workshop. Please mail your check, payable to Sonad, to: Sonad. PO Box 665. West Swanzey, NH 03469.
Upon admission, please send us your 100 word bio and headshot via email to sonadproject@gmail.com for our workshop directory. We also need your special diet needs. Thank you.
NOTE: Participants are responsible for their own accommodations, including breakfast Sat and Sun, in the Keene, NH area — motels, Air BnB's etc. Please let us know if you need assistance arranging accommodations.
SONAD will provide Fri June 29 dinner, Sat June 30 lunch and dinner, and Sun July 1 lunch, plus coffee, fruit, and snacks throughout the workshop.
CORE GROUPS
Chamber Music Group coached by Eric Stumacher:  Brahms String Quartet in A Minor, Op. 51, #2 and
Dvorak Piano Quintet in A Major, Op. 81
2.  Author's Group: coached by Adam Stumacher
THE SONAD WORKSHOP EXPERIENCE
All participants will have a focused and relaxed experience in their core group, culminating in a sharing performance/reading for the workshop community and invited guests. Community activities such as concerts, skit-night, parties, and recreation, combined with excellent organic food, will round out the Sonad workshop experience. The participatory Sonad experience will include meal set up and clean up for and by all members of the workshop community.
Sonad workshops aspire to the highest possible levels of artistic and expressive excellence, as we bring life to Sonad's mission of using participatory arts projects to build community across lines of difference. OUR CORNERSTONE BELIEF is that all life on our planet is of EQUAL value and importance, to be revered and treasured by each of us. Sonad aspires to make the experience of crossing human divides available to everyone, in a variety of disciplines.
"If we genuinely want the horrors of the world to cease, we must fully commit ourselves to the concept that every voice, every life, is a treasure to be loved, revered, and protected."            Eric Stumacher
PREVIOUS SONAD WORKSHOP MATERIALS
1) Please read about and peruse a previous Sonad Workshop, including photos, schedule, and other details, at:
http://sonadproject.org/2010/08/26/sonad-workshop-at-glen-brook-marlborough-nh/
2) The short stories created in a previous Sonad Workshop Authors Group can be enjoyed at:
http://sonadproject.org/2010/10/15/sonad-glen-brook-authors-stories
3) A 2 MINUTE DOCUMENTARY BY EMILY FLEMMING
https://www.youtube.com/watch?time_continue=39&v=Mthupg9063Q
PLEASE EXPLORE THE SONAD  WEBSITE, sonadproject.org, for further information about Sonad's mission, goals, history, and worldwide activities.
****************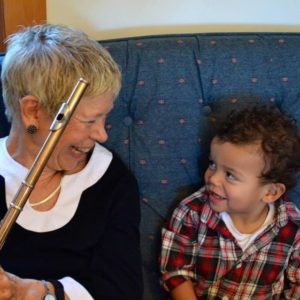 SONAD WORKSHOP PARTICIPANT COMMENTS
"Thank you for an absolutely incredible, incredible week. It was just fantastic – there are not even words I can use to describe it. I met such wonderful people, reconnected with friends from college, played amazing music – just to spend four days surrounded by other talented artists, listening to incredibly beautiful music all day everywhere I walked — it was just phenomenal – and today, the Shostakovich was incredible—and I loved the Tetris, and the Brahms of course always makes me weep — and the readings were beautiful."  ME
"Basic friendliness. Good projects. Composer group had multiple good outcomes. Good food, facility contributed to good atmosphere and good working conditions. Nice combination of fun and work. Lots of wonderful people around, and an atmosphere that encouraged nourishing conversation as well as fun." JS
 "The participants in the painting segment were BRAVE, enthusiastic and curious, like young children first discovering the glory of color. It was refreshing to watch these artists discover another venue for their voice." JT
 " I left feeling extremely in touch with who I was as a person.  I felt loved.  I felt appreciated. And, most importantly, I felt alive. This workshop awakened a spirit in me that was dead for so long; a spirit that will not be vanquished so easily anymore.  Thank you!" BP
" WHAAAT?!! LV Beethoven" — joke at Skit Night"
 ********************
FICTION/STRING QUARTET JUNE 29 – JULY 1, 2018 WORKSHOP COACHES
ERIC STUMACHER, piano/director
Eric Stumacher, founder and director of the Sonad Project, has performed concerti, solo recitals, and chamber music concerts worldwide to critical acclaim for over forty years. For thirty-five years, Eric served as founder, pianist, and executive and artistic director of the Apple Hill Chamber Players, Apple Hill, and the Apple Hill International Tour and Scholarship Project, before resigning in October 2007 to establish the Sonad Project. He is a graduate of the University of Pennsylvania and The Juilliard School. Eric also serves as music director and conductor of the Keene (NH/USA) Chamber Orchestra. He resides in Swanzey, NH with his wife Kathy, violist and Sonad administrator, and they have three amazing children and seven astonishing grandchildren.
. ADAM STUMACHER, author
Adam Stumacher's fiction has appeared in Granta, Narrative, The Kenyon Review, The Sun, TriQuarterly, and others, was anthologized in Best New American Voices, and won a Nelson Algren Award and the Raymond Carver Short Story Award. His nonfiction has appeared in the New York Times and he is a regular contributor to WBUR's Cognoscenti. He holds degrees from Cornell University and Saint Mary's College and was the Carol Houck Smith fellow at the Wisconsin Institute for Creative Writing. He has been awarded a tuition scholarship from Bread Loaf and residencies from the Vermont Studio Center, the Virginia Center for the Creative Arts, Spiro Arts, and others. He has taught creative writing at MIT, the University of Wisconsin, Saint Mary's College, and Grub Street, and he has many years experience as an educator in urban high schools, for which he was awarded the Sontag Prize and a fellowship from Boston College. After living in Asia, the Middle East, and Latin America, Adam currently lives in Boston with his wife, author Jennifer De Leon, and their son. He is working on a short story collection and a novel.
DESCRIPTION OF THE AUTHOR'S GROUP
    The authors group at the Sonad Fiction/String Quartet Workshop will consist of up to 8 participants of various ages, backgrounds, and experience levels. Participants in this group will write an original work of fiction based on a movement of chamber music played by musicians at the workshop. Over the course of the weekend, each of you will workshop your composition, giving and receiving constructive feedback.  You will have extensive opportunities to work with the live musicians playing and coaching the piece of music you will be focusing on. Ultimately you will present your work in the concert at the end of the workshop.
     The chamber music being rehearsed and performed at the workshop will be Brahms String Quartet in A Minor all four movements , and Dvorak's Piano Quintet in A Op. 81 movements 1 and 2.
 These links will enable you to make the acquaintance of these amazing and great chamber music works.
Please copy links and insert on address line.
Brahms Quartet in A Minor, Op. 51, No.2
       https://www.youtube.com/watch?v=yO1wVY4HAIk , performed by Quartet Italiano
Dvorak: Piano Quintet in A Major, Op. 81
     https://www.youtube.com/watch?v=Ec-Gm9wxe_E&t=74s  , performed by Clifford Curzon and Vienna Philharmonic Quartet
APPLICATION AND REGISTRATION